Al-Farabi State Prize, which is the highest recognition of the merits of science and technology for society and the state, was awarded to the General Director of the Institute of Metallurgy and Ore Beneficiation JSC, Doctor of Technical Sciences, Professor Kenzhaliyev Bagdaulet Kenzhaliuly. The decree on awarding the 2019 State Prize of the Republic of Kazakhstan in the field of science and technology was signed by the President of the Republic of Kazakhstan K. K. Tokaev on December 6, 2019.
An important state award and public recognition was received by the work "Scientific and Technical Support for the Energy Saving of Oil and Oil Mixtures Transportation along the Oil Pipeline Routes of Kaztransoil Joint Stock Company", represented by the team of authors: Beisembetov I.K., Bekibaev T.T., Zhapbasbaev U.K., Kenzhaliyev B.K., Makhmotov E., Sayakhov B.K.
The staff of the Institute of Metallurgy and Enrichment congratulates Baghdaulet Kenzhaliuly with a well-deserved award and wishes him health, prosperity and new creative achievements for the benefit of the development of science and industry in Kazakhstan!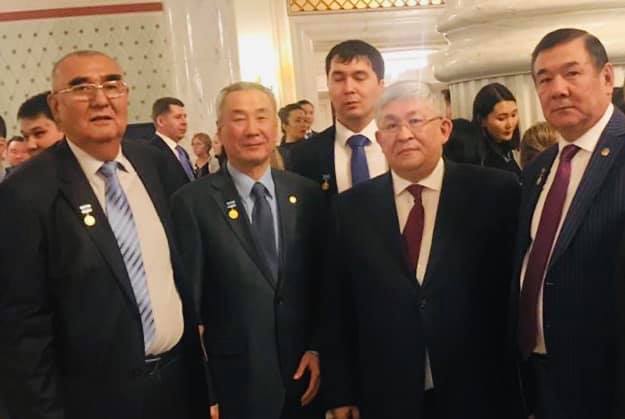 Congratulations to the research team of Satbayev University with a state award