On July 11 2019, the Minister of Education and Science Aimagambetov Askhat Kanatuly met with the heads of scientific research institutes and young scientists to discuss the proposal for the development of the scientific sphere in Almaty in the building of the Academy of Science. At the meeting Aymagambetov A. K. reported on the development of the state program for the development of the system of education and science until 2025. In this regard, he asked scholars to make their proposals on this serious issue.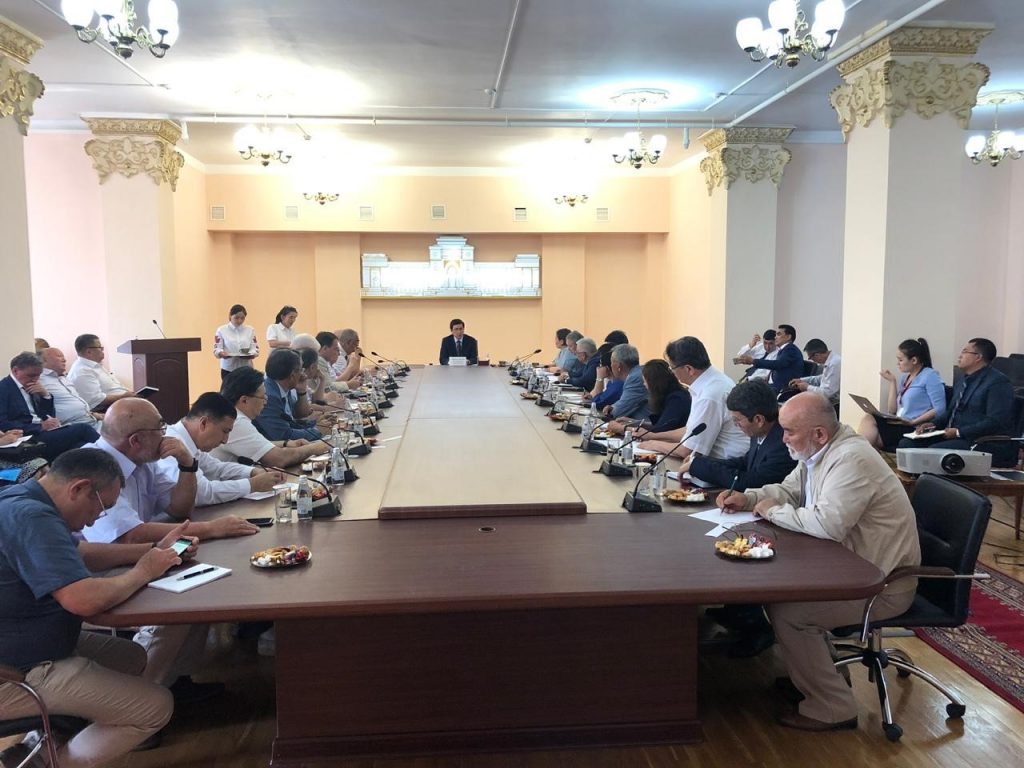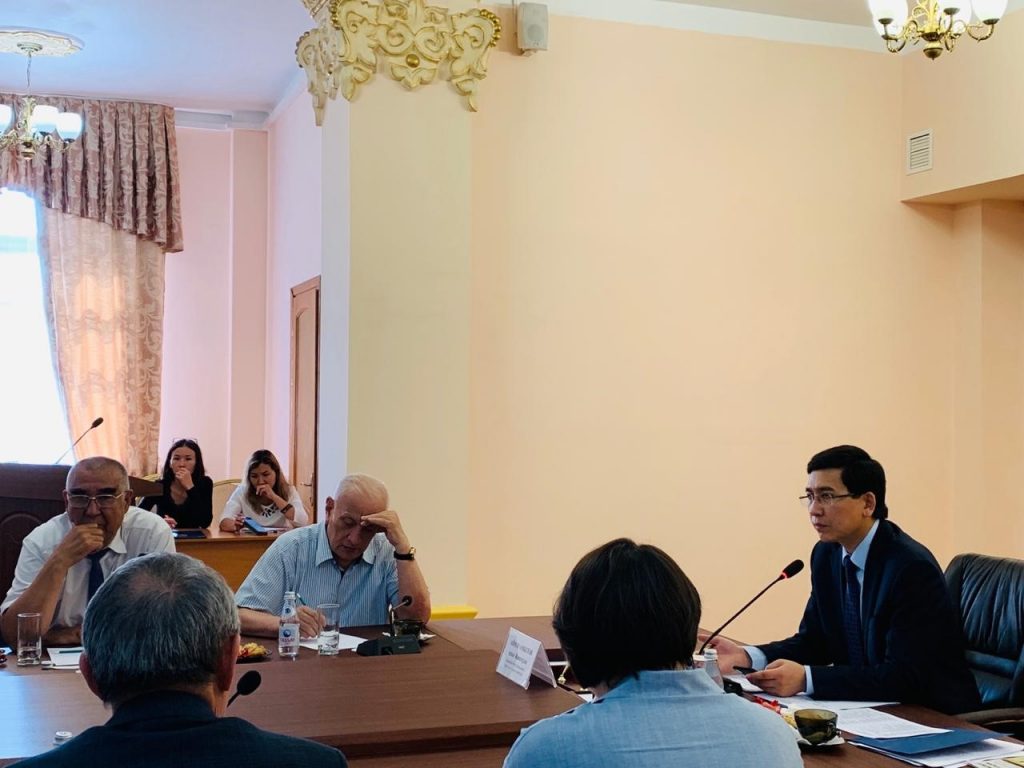 The Academy of Sciences of Kazakhstan hosted a meeting of the Minister of Education and Science of Kazakhstan Askhat Aimagambetov with Kazakhstani young scientists on the theme "The Vision of Young Scientists on the Current State and Prospects for the Development of Science of the Republic of Kazakhstan".
During the meeting, the head of the MES RK spoke about new transformations in the field of science.
The dialogue began with a discussion of grant funding for young scientists:
– The frequency of the competition for research projects has been changed. Now grants will be allocated annually, but at the same time the previous three-year term of the project will remain;
– The composition of the National Scientific Staff was resumed; the system of selection of research projects was resumed and changed, which is based on the open and transparent work of the National Scientific Staff.
– Improved project financing. The scientific work will pass the economic expertise on the validity of prices and goals.
In addition, the Ministry is developing a system for anti-plagiarism of theses and dissertations, which will check them not only on the basis of Kazakhstan, but also around the world.
To support young scientists this year, a program will also be implemented on the issue of apartments in the framework of cooperation with the Construction Companies. Last year, 120 scientists received housing.